Description
Music Card: Dr Rajkumar Hits - 320 Kbps MP3 Audio
Personal storage of over 1 GB in addition to the songs
Pre-loaded 200 HD quality songs in a 4GB USB Memory Stick
Songs can be copied to Windows laptop / PC / MacBook / iMac or any media with USB connectivity
Works with all USB input devices that support MP3 playback.
Ultra-premium packaging for collectors delight or a perfect gift for someone with a great taste in music. The perfect accessory to plug and play in your car while traveling Songs booklet with full playlist and artiste details
Rajkumar, was an Indian actor and singer in the Kannada cinema. Widely acclaimed as one of the finest actors in the history of Indian cinema, he is considered a cultural icon, and holds a matinée idol status in the Kannada diaspora, among whom he is popularly adulated as
Nata Saarvabhouma (Emperor of Actors),
Bangarada Manushya (Man of Gold), V
ara Nata (Gifted Actor)
and Rajanna (Brother Raj)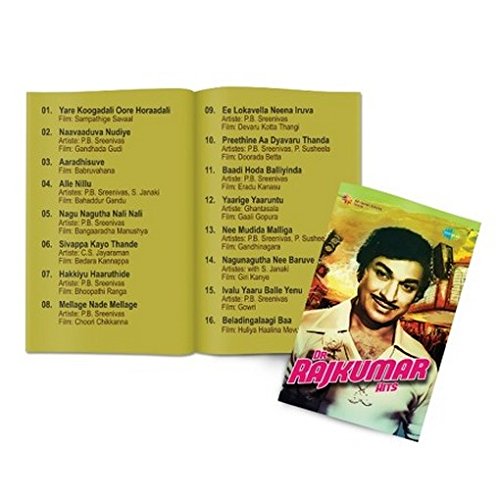 Please Click Below to Purchase Special Sales of the Day 
Payment & Security
Your payment information is processed securely. We do not store credit card details nor have access to your credit card information.